Finland is a country with one of the highest number of boats per capita. There are 1.2 million boats in Finland and only 5.5 million people which means that more than every fifth Finn owns a boat.
Reasons Finland is the home of so many boat brands
Finland has MANY islands
Greece is known for its islands. It has approximately 1 400 islands. United States has 18 617 islands. Finland has 178 947 islands from which 98 050 are freshwater islands and 80 897 sea islands. This means that Finland has over 100x more islands than Greece and 10x more than US. The only country in the world with more islands is Sweden with its 221 831 islands (and, by the way, there is also quite a few boat brands coming from Sweden).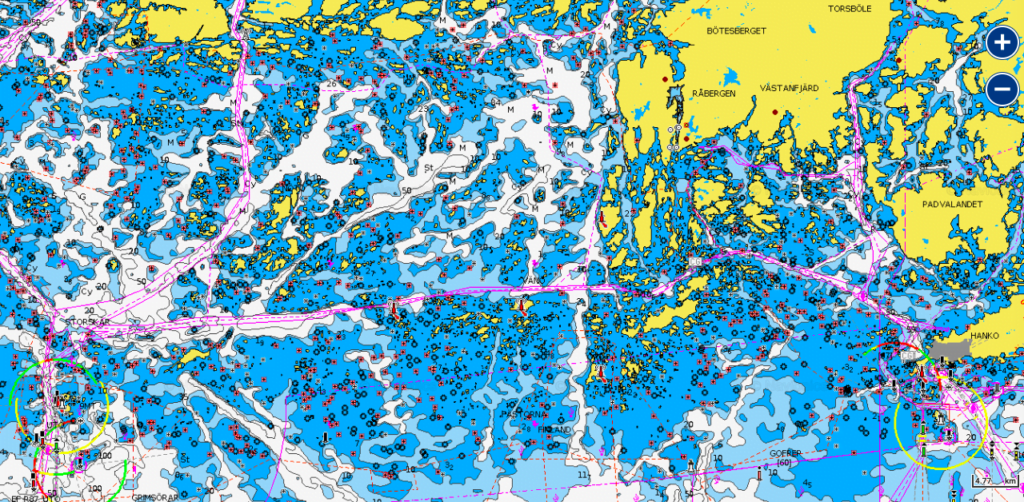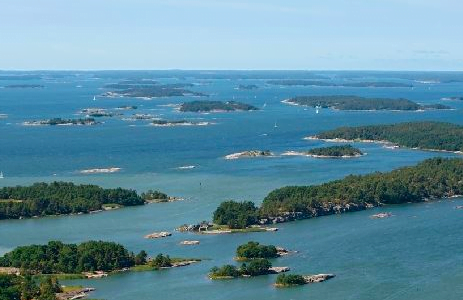 Finland has MANY lakes
There are some 187,888 lakes larger than 500 square metres (5,400 sq ft) in Finland. About 57,000 of them have an area larger than 10,000 square metres (110,000 sq ft). The European Union contains 93 lakes with an area exceeding 100 km2. Forty-seven of these are in Finland, meaning Finland has more than all the other EU states put together.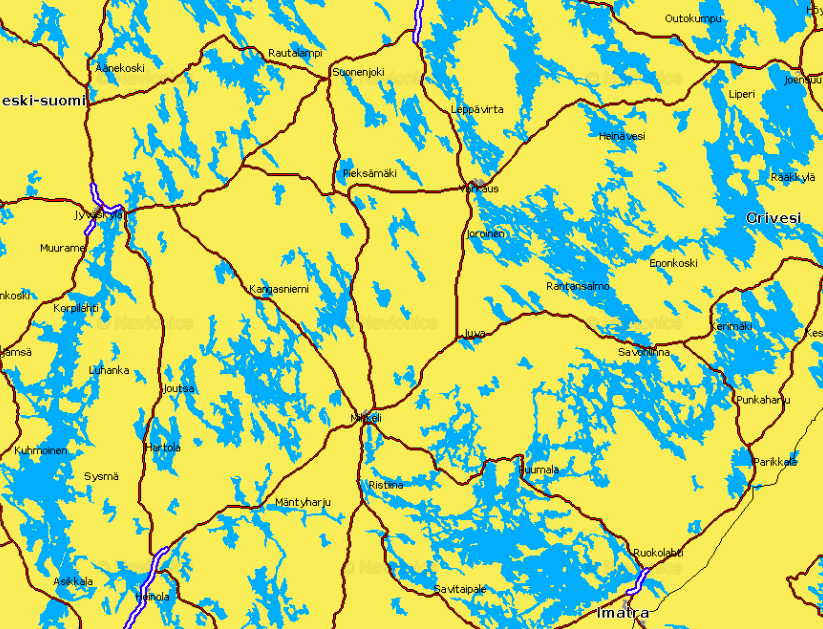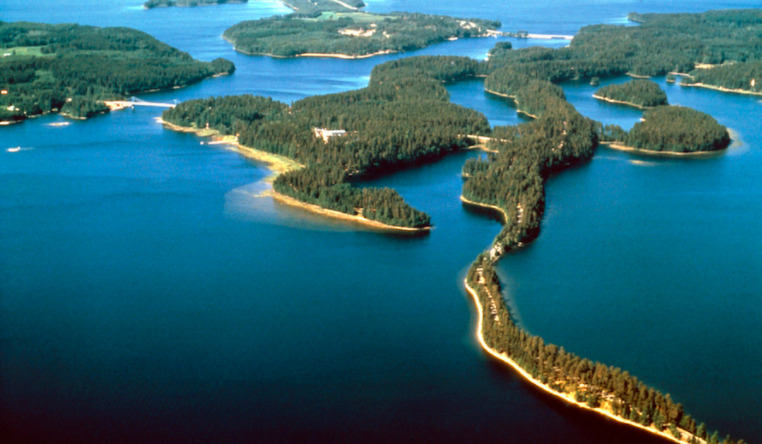 Finland has PLENTY of shoreline
There is 60 meters of shore per inhabitant in Finland.
Boat manufacturers and brands from Finland
Below is an alphabetical list of current and some past boat manufacturers and brands from Finland.
Aerodyne Yachts
Manufacturer of models: Aerodyne
Boats/yachts: sailboats
Albatross
Manufacturer of models: Albatross
Boats/yachts: powerboats, sports boats/day cruisers, motor yachts/cabin boats
AMT
Manufacturer of models: AMT
Boats/yachts: powerboats, sports boats/day cruisers, motor yachts/cabin boats, fishing boats
Artekno
Manufacturer of models: Ohlson, Artina, H-Boat
Boats/yachts: sailboats, sailing yachts, motor sailers
Astra Marine
Manufacturer of models: masmar
Boats/yachts: powerboats, motor yachts/cabin boats
Axopar
Manufacturer of models: Axopar 24, 28 O, 28 OC, 28 TT, 28 C, 28 AC, 37 TT, 37 CTT, 37 C, 37 AC
Boats/yachts: powerboats, sports boats/day cruisers, motor yachts/cabin boats
Baltic Yachts
Manufacturer of models: Baltic
Boats/yachts: sailboats, sailing yachts, sailing mega yachts
Bella Boats
Manufacturer of models: Bella, Aquador
Boats/yachts: powerboats, sports boats/day cruisers
Bellamer
Boats/yachts: powerboats, motor mega yachts
Botnia Marin / Targa
Manufacturer of models: H-Boats, Targa, Botnia
Boats/yachts: sailboats, powerboats, sailing yachts, sports boats/day cruisers, motor yachts/cabin boats
Brizo Yachts
Manufacturer of models: BY
Boats/yachts: powerboats, motor yachts/cabin boats, aluminium boats
Degerö Yachts
Manufacturer of models: Degerö
Boats/yachts: sailboats, sailing yachts
Eagle Marine
Manufacturer of models: Eagle
Boats/yachts: sailboats, sailing dinghies
Finn Flyer Marina
Manufacturer of models: Finnflyer
Boats/yachts: sailboats, powerboats, sailing yachts, motor yachts/cabin boats
Finngulf
Manufacturer of models: Finngulf
Boats/yachts: sailboats, sailing yachts
Finnmaster
Manufacturer of models: Finnmaster
Boats/yachts: powerboats, sports boats/day cruisers, motor yachts/cabin boats
Flipper
Manufacturer of models: Flipper
Boats/yachts: powerboats, sports boats/day cruisers
Finsailer
Manufacturer of models: Finsailer
Boats/yachts: sailboats
Fiskars
Manufacturer of models: Finnsailer
Manufacturer: sailboats
Grandezza
Manufacturer of models: Grandezza
Boats/yachts: powerboats, motor yachts/cabin boats
Inhan Tehtaat
Manufacturer of models: Buster, Yamarin
Boats/yachts: powerboats, sports boats/day cruisers, fishing boats, aluminium boats
In Time Yachts
Manufacturer of models: In Time
Boats/yachts: sailboats, sailing yachts
Jakobstads Båtvarv
Manufacturer of models: Haj
Boats/yachts: sailboats, sailing wooden boats
Korsö Båt
Manufacturer of models:: Korsö, Sunmar, Matador, Commodor, Skyline
Manufacturer: powerboats, motor yachts/cabin boats
Linex-Boat
Manufacturer of models: Nord Star
Boats/yachts: powerboats, motor yachts/cabin boats
Maestro Boats
Manufacturer of models: Maestro
Boats/yachts: sailboats, sailing yachts
Marino
Manufacturer of models: Marino
Boats/yachts: powerboats, small boats, sports boats/day cruisers, motor yachts/cabin boats, rowing boats
Minor Offshore
Manufacturer of models: Minor
Boats/yachts: powerboats, motor yachts/cabin boats, work boats
Nautor's Swan
Manufacturer of models: Nautor's Swan
Boats/yachts: sailboats, sailing yachts
Nauticat
Manufacturer of models: Nauticat
Boats/yachts: sailboats, sailing yachts
Saimaan
Manufacturer of models: Saima, Huuha, Häsä
Boats/yachts: powerboats, motor yachts/cabin boats
Saxdor Yachts
Manufacturer of models: Saxdor
Manufacturer: powerboats, motor yachts/cabin boats
Seafinn Yachts Oy – Finland
Manufacturer: sailboats, sailing yachts/cabin boats, motorsailers
TerhiTec
Manufacturer of models: Terhi, SeaStar Silver
Boats/yachts: powerboats, small boats, rowing boats, powerboats, sports boats/day cruisers, fishing boats, aluminium boats, yachts/cabin boats
TG Boats
Manufacturer of models: TG Boat
Boats/yachts: powerboats, sports boats/day cruisers, motor yachts/cabin boats, fishing boats
Tristan Boats
Manufacturer of models: Tristan
Boats/yachts: powerboats, motor yachts/cabin boats
XO Boats
Manufacturer of models: XO
Boats/yachts: powerboats, sports boats/day cruisers, motor yachts/cabin boats