This post is part of series Reviews with Brutally Honest Opinions™. Read more about Brutally Honest Opinions™ here.
Disclaimer: I am in no way affiliated with the company manufacturing or selling this product, nor have I been offered any incentive or discount to review this product. The opinions presented here are solely my own brutally honest opinions™ and have not been affected in any way by the company.
Product
Yacht Devices YDNR-02 is a NMEA2000 WiFi router (gateway). It can act as a NMEA0183 multiplexer with two ports (RX/TX) and it also has a SeaTalk port. YDNR has converters between NMEA 2000, NMEA 0183 and SeaTalk, with what they claim to be the widest range of supported messages on the market.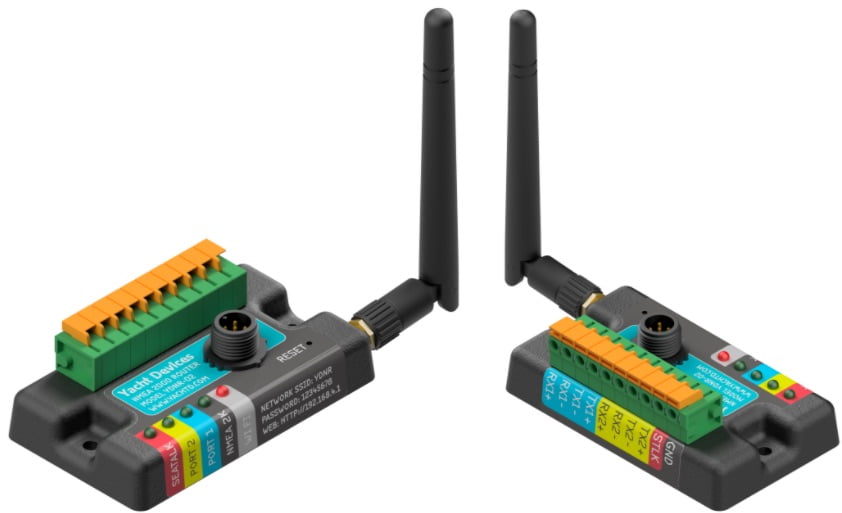 The router can be used, for example, to send the NMEA data to Wifi to be used by various mobile apps, like Navionics Boating app or C-Map app, and of course, to send data to OpenCPN and SignalK server. The router is bi-directional meaning that you can also send data to it, you can for example send autopilot commands from OpenCPN to an autopilot connected to the boat's NMEA 2000 network.
YDNR also includes debugging and logging functions and can send a selected set of data to Yacht Devices cloud servers.
The product is very small and light weight and the construction is solid.
Operation and set up
NMEA 2000 Wifi Router
Wifi router does what the name says, it routes the NMEA 2000 data to Wifi network. You can set up three different servers with UDP or TCP connection. You can then configure the routing between the NMEA 2000 network, NMEA 0183 ports and the servers (see screenshot below). You also have an option set up whitelists and blacklists to allow or block certain NMEA sentences getting through.
Web gauges
As a bonus, actually an extremely useful bonus which could be a separate product itself, YDNR includes a web server which serves a page with user configurable gauges using the data from the device (supported data is listed in the end of the post). There are four sub pages which can all be configured to show different gauges. You can also change the background to be black or white. Best of all, the configuration is stored locally on the client device, which means that you can set up different gauge configurations on different devices. For example, I have two tablets on the helm station and both of them show different gauges on different views. If someone on the boat would like to configure the gauges to show up on their mobile device, they can do that and not mess up the gauges shown on the helm station.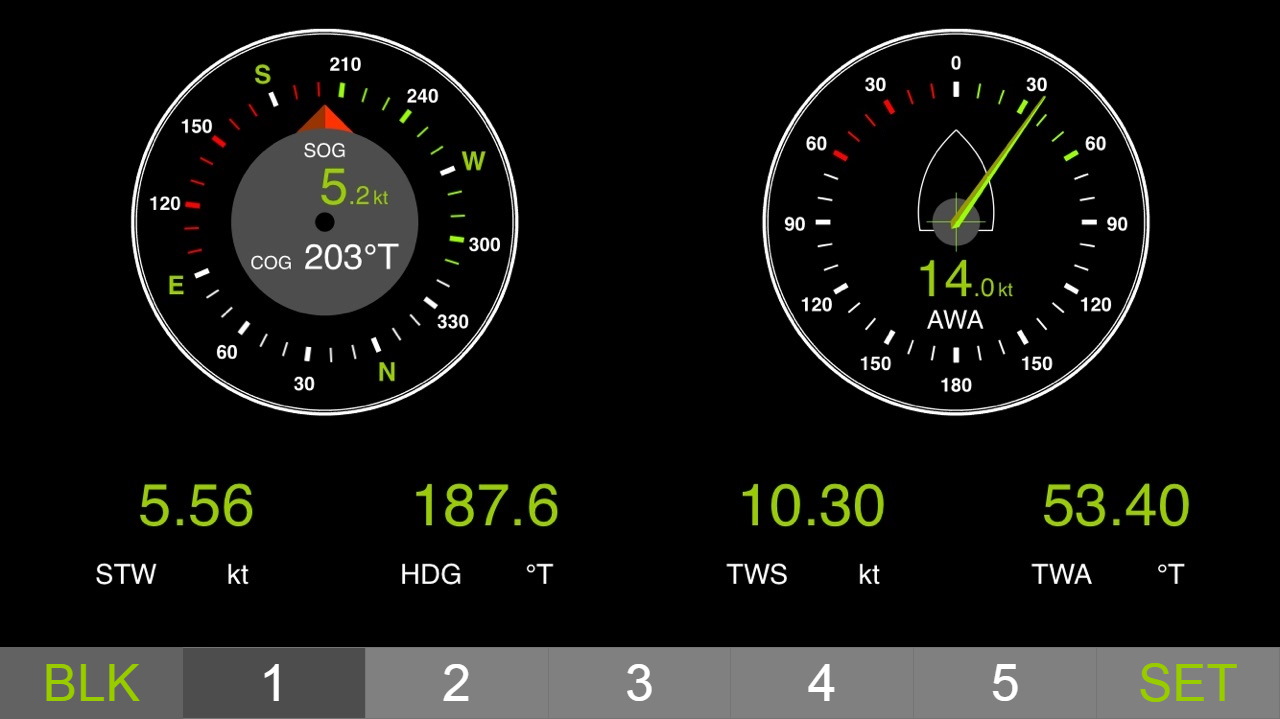 Setting it up
YDNR is very easy to set up. The physical set up includes just connecting the NMEA2000 cable and that's it. The product draws the minimal current it uses (max 60 mA) directly from the NMEA2000 network. YDNR is so lightweight that you could basically leave it hanging on the NMEA cable, although fixed attachment is definitely preferred.
Setting up the router, you do need to be careful when configuring the servers and routing so that all the needed data is sent to the right place. Web gauges always use the data from Server 1 and connected apps use NMEA 0183 data (typically over UDP). I managed to get SignalK connection work bi-directional only with TCP protocol, but that is fine as YDNR has three servers, so you can dedicate one for that.
Customer service
Yacht Devices customer service is exceptional. It is fast and personal and done by engineers instead of customer service reps. For example, when I had an issue with my old Garmin outputting non-standard NMEA2000 data, not only did they find the issue from the log file I sent, but they also fixed it in their next firmware update by adapting their own code to Garmin's incompatible data. Also, when I suggested adding keyboard shortcuts to their web gauges UI, those appeared in the next firmware update.
This kind of flexibility is the benefit of dealing with smaller companies, but not all small companies take advantage of this. Also, there is nothing preventing large companies on listening to their customers either. I always wonder how small companies seem to have more time listen to their customers than the large ones. I assume they all get about the same amount of feedback per customer or per sales. Maybe smaller companies just work harder…
There are also a good user's manuals available for Yacht Devices products and the company provides regular firmware updates to add features and fix potential issues.
Value
With a price tag of less than €300 (less than $300 in the US), I feel the product is of a great value. There are somewhat competing products like Actisense W2K-1, Actisense NGW-1, Martron USB100 and Digital Yacht NavLink2, but none of those offer as wide feature set as Yacht Devices YDNR-02 and none of those definitely offers a web server with configurable web gauges. If you do not need the NMEA 0183 connections, you can opt for YDWG-02 NMEA2000 Wifi Gateway instead.
My brutally honest option™
YDNR-02 is an excellent product with very little to improve. Combined with great customer service, I can sincerely recommend this product.
APPENDIX: Supported data for YDNR-02
Apparent Wind Angle AWA, Apparent Wind Speed AWS, True Wind Angle TWA, True Wind Speed TWS, True Wind Direction TWD, Water Depth, Sea Temperature, Air Temperature, Inside Temperature, Barometric Pressure, Inside Humidity, Outside Humidity, Dew Point Temperature, Time, Position, Log (Total, Trip), Rudder Angle, Cross Track Error, Speed Over Ground, SOG, Course Over Ground, COG, Heading, HDG, Speed Through Water, STW, Magnetic Variation, Deviation, Engine Revolutions, RPM, Engine Load, Engine Torque, Engine Hours, Coolant Temperature, Coolant Pressure, Boost Pressure, Alternator Voltage, Fuel Rate, Fuel Pressure, Fuel Consumption (Water), Fuel Consumption (Ground), Fuel Economy (Water), Fuel Economy (Ground), Engine Oil Temperature, Engine Oil Pressure, Transmission Gear, Transmission Oil Temperature, Transmission Oil Pressure, Tilt / Trim, Exhaust Gas Temperature, Fuel (Diesel) Level, Gasoline Level, Oil Level, Fresh Water Level, Waster Water Level, Black Water Level, Live Well Level, Tank Capacity, Battery Voltage, Battery Current, Battery Temperature, Digital Switching Button