This post is part of series Reviews with Brutally Honest Opinions™. Read more about Brutally Honest Opinions™ here.
Disclaimer: I am in no way affiliated with the company manufacturing or selling this product, nor have I been offered any incentive or discount to review this product. The opinions presented here are solely my own brutally honest opinions™ and have not been affected in any way by the company.
Immediately after seeing the promo video for the Robship Hoo&Moor boat hook, I was hooked. I knew I wanted it, so I went and bought one. Before buying it, I did ask the store salesperson if it was as useful as shown on the videos and he said he thinks so. What else could he say… they were selling the product. The product looked like it was well made and of a high quality, so I went for it.
When boating, I have came to discover that as useful as the Hook & Moor looks like on the videos, there is actually very few cases when you need it. In most cases, a conventional buoy hook works actually much better and there is far less chances to screw up. I have listed the use cases on the promo video below and discuss them one by one. For the sake of clarity, by conventional buoy hook, I mean something like this: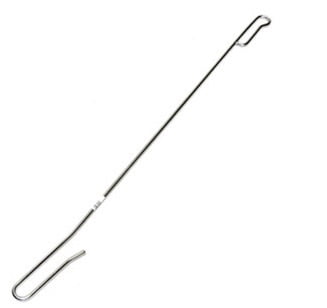 Attaching a line to a buoy from the stern
Using a conventional buoy hook works perfectly well in vast majority of the cases. Actually, it is easier to use as you can run the rope through your hands and control it immediately after you have attached the hook to the buoy. With Hook&Moor, you need to first juggle Hook&Moor back to the boat and the rope to your hands so that you can control it.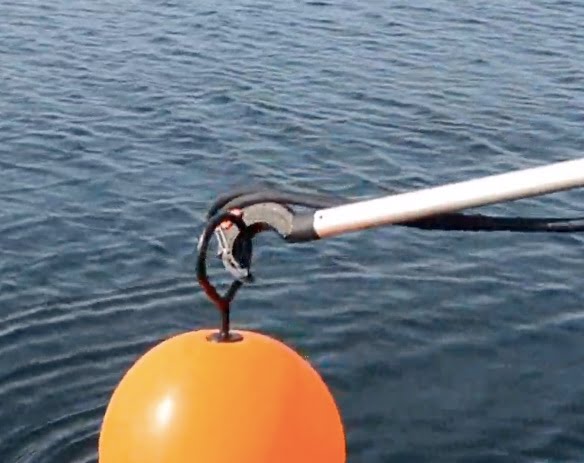 Attaching the line to a cleat on a dock
Why wouldn't you just jump on the dock and tie the rope? Cleats are made for that. If the boat is too far from the dock, you can first pull it closer with a boat hook.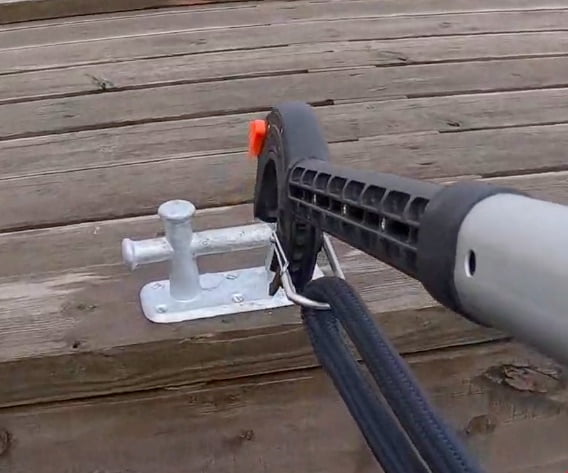 Attaching the line to a ring on the dock
I can see that you save a trip to the dock with this, but what are the odds that this happens fast with Hook & Moore, especially in not so good weather? All videos are made in perfect calm seas.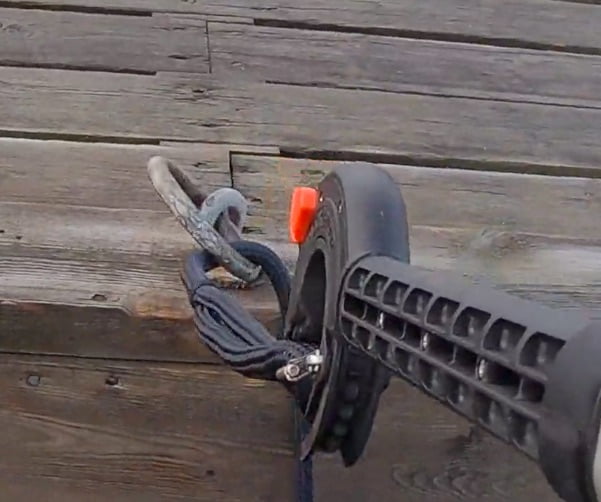 Attaching a line to a buoy from the bow
There may be an advantage here with Hook & Moor as it can be extended to reach further away than a conventional buoy hook. Still, it may be very hard to operate a 3 meter extended Hook & Moor especially when you need to take it back on the deck and detach the rope…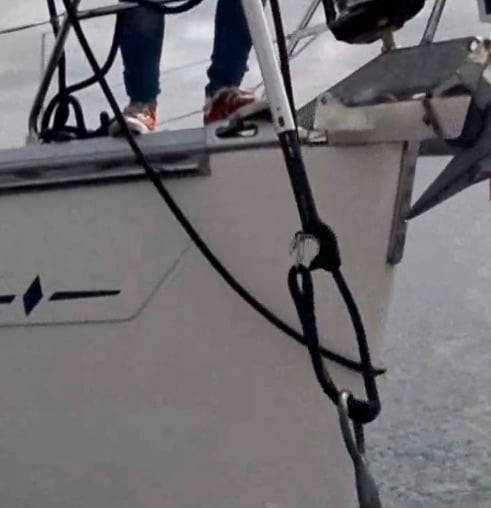 When leaving the dock, it may be more convenient in some cases to just pull the rope from the buoy, ring or a cleat, but at least with smaller boats, I have not found that so useful. If you want, you can always set up the rope like that before leaving the dock if it was not set up already. And in most cases, you just detach the line and jump onto the boat.
If you want to use Hook & Moor, you'd better practice it beforehand. It is not as easy to use as it looks like. When you have clipped the rope to the ring, you are still not done as the rope is still attached to the hook and you need to get it back to the boat and off the hook. And if you have an outside member in your crew handling the ropes, you are better off keeping Hook&Moor where it is stored as nobody will be able to use it without any practice, whereas anyone can use a conventional hook.
My brutally honest option™
Robship Hook & Moor is very well made, it is sturdy and can take the beating. It is well worth the price in that sense. It also floats, which is very important considering its relatively high price tag compared to conventional hooks. It works perfectly in the way it is designed to work. The only issue with it, as I see it, is that there is very seldom a use case where it would be better than a conventional hook, vice versa.